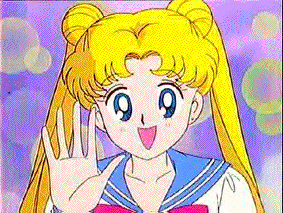 SEX- FEMALE
American Name- Serena
Birthday- June 30th
Age- 15
Astrological sign-Cancer
Blood Type- O
Favorite Color- White
Hobby- Eating Cake
Favorite Food- Ice Cream
Least Favorite Food- Carrots
Favorite Subject- Home Economics
Least Favorite Subject- Math & English
Has Trouble With- Dentist & Ghosts
Strong Points- Brow nosing, Crying
Dream- To Be A Bride
Favorite Gemstone- Diamond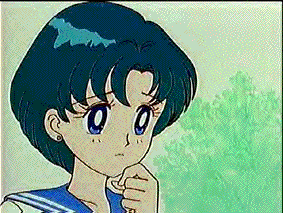 Sailor Mercury-
SEX-FEMALE
Name- Amy Anderson
Birthday- September 10th
Star Sign- Virgo
Blood Type- A
Favorite Color- Aquamarine, Light Blue
Favorite Animal- Cat
Favorite Food- Yellowtail Tuna
Favorite Subject- Math
Least Favorite Subject- None
Hobbies- Reading, Playing Chess
Favorite Sport- Swimming
Strong Points- Calculating, Computers
Dislikes- Practical Jokes
Quick Fact- Was Once Told Her IQ Was Around 300
Voice(Am/Can)- Karen Bernstein
Voice(Japanese)-Hiskawa Aya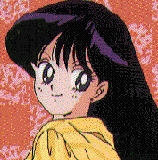 Sailor Mars-
SEX-FEMALE
Name- Rei Hino
Birthday- April 17th
Astrogical Sign- Aries
Blood Type- AB
Favorite Colors- Red & Black
Hobbies- Fortune Telling
Favorite Food- Pizza
Least Favorite Food- Asparagus
Favorite Subject- Writing
Least Favorite Subject- Modern Society
Strong Points- Meditation, Martial Arts
Na Voice Done By- Katie Griffin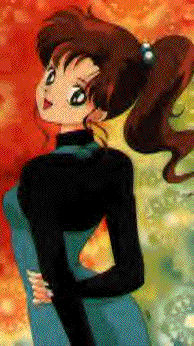 SAILOR JUPITER
SEX-FEMALE
ANIME NAME- KINO MAKOTO
THE MEANING OF KINO MAKOTO- WISDOM OF THE TREES
US NAME- LITA
AGE-14 YEARS OLD
BIRTHDAY- DECEMBER 5th
SIGN- SAGITTARIUS
BLOOD- O
SCHOOLING- JUNIOR HIGH- SECOND YEAR, CLASS 6
HOBBY- COOKING, BARGIN-HUNTING
FAV SUBJECT- HOME ECONOMICS
LEAST FAV SUBJECT-PHSICS
ANIME VOICE- SHINOHARA EMI
US VOICE-SUSAN ROMAN
FAV GEM-EMERALD
FAV FLOWER- LILLY OF THE VALLEY
FAV ANIMAL- HORSE
BOYS- SHES CRAZY ABOUT THEM
SCHOOL UNIFORM- HERS IS DIFFERENT BECAUSE SHES TO TALL FOR A REGULAR ONE AND SHES FROM A DIFFERENT SCHOOL.
LIVING SITUATION- LIVES ALONE
PARENTS- THEY DIED IN A PLANE CRASH
FEAR- PLANES
BESTFREINDS- SERENA & KEN
PERSONALITY- PARTICLE MINDED, MORALE BOOSTER IN COMBAT, INDEPENDENT, ALWAYS THERE WHEN THE SCOUTS NEED HER.
LIL' FACT- THE TALLEST SAILOR AND ALSO THE STRONGEST CAUSE OF HER SIZE.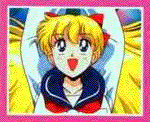 SAILOR VENUS-
SEX- FEMALE
NAME- NINA
BIRTH-OCTODER 22
AGE- 14/17
PLANET- VENUS
SIGN- LIBRA
FAV COLOR- ORANGE/YELLOW & RED
HOBBIES- CHASING AFTER HER IDOLS
FAV FOOD- CURRY
LEAST FAV FOOD- SHITTAKE MUSHROOMS
FAV SUBJECT- GYM
LEAST FAV SUBJECT-EVERYTHING ELSE
LIL' FACT- BEFORE SHE MOVED TO TOKYO, SHE WAS SAILOR V


IT SEEMS THIS TRIO OF BOYS,THEY HAVE FEMALE ALTER EGOS, AND WHEN THEY TRANSFORM THERE EGOS COME OUT TO PLAY.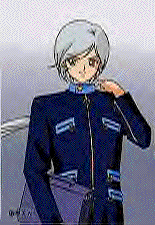 SAILOR STAR HEALER-
SEX-male
NAME- KOU YATEN
B-DAY- FEB 8
BLOOD- B
HAIR-SILVERY GRAY
EYES- GREEN
HEIGHT- 5'6"
RESPONSIBILITIES- KEYBOARD (ARRANGEMENT)
CLUB- HOMECOMING CLUB
HOBBY- CAMERAS
FAV SUBJECT- ART
LEAST FAV SUBJECT- GYM
FAV FOOD- CAVIAR
HAS TROUBLE WITH- EXERTION
ATTACK- STAR SENSITIVE INFERNO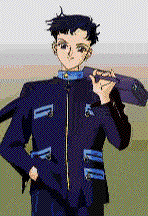 SAILOR STAR FIGHTER
SEX- male
NAME- KOV SEIYA
B-DAY- JULY 30
AGE- 16
SIGN- LEO
HAIR- BLACK
EYE-BLUE
HEIGHT-5'10"
BLOOD-A
RESPONSIBILITIES- LEAD VOCAL, KEYBOARD
CLUB- AMERICAN FOOTBALL CLUB
HOBBY- AMERICAN FOOTBALL
FAV SUBJECT- GYM
LEAST FAV SUBJECT- LITERATURE
FAV FOOD-HAMBURGER
HAS TROUBLE WITH- GIRLS
ATTACK- STAR SERIOUS LASER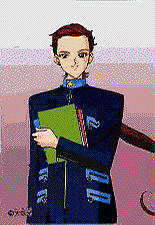 SAILOR STAR MAKER-
SEX-male
NAME- KOU TAIKA
B-DAY- MAR 30
BLOOD- AB
HAIR-BROWN
EYES- PURPLE
HEIGHT- 6'2"
RESPONSIBILITIES- GUITAR (KEYBOARD)
CLUB- LITERARY
HOBBY- RECITING POETRY
FAV SUBJECT- LITERATURE
LEAST FAV SUBJECT- NONE
FAV FOOD- SUSHI
HAS TROUBLE WITH- ARGUMENTS
ATTACK- STAR GENTLE UTERUS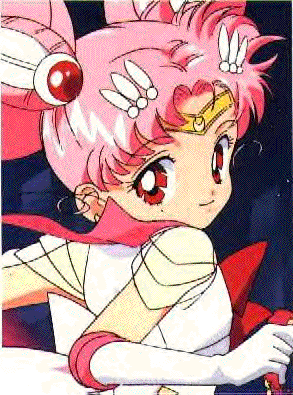 SAILOR CHIBI MOON
SEX-FEMALE
JAP NAME- CHIBI- USAGE
AMERICAN NAME-RENIE
B-DAY- JUNE 30TH
SIGN- CANCER
BLOOD- O
FAV COLORS- RED & PINK
HOBBIES- ANNOYING ALL SAILOR MOON FANS
FAV FOOD- PUDDING
LEAST FAV FOOD- CARROTS
FAV SUBJECT- DRAWING
LEAST FAV SUBJECT-?????
STRONG POINTS- NONE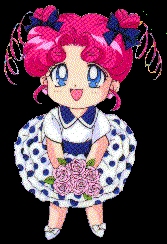 SAILOR CHIBI CHIBI
SEX-FEMALE
NAME- CHIBI CHIBI
B-DAY- JUNE 30TH
AGE- 2
SIGN- CANCER
BLOOD- O
FAV COLORS- RED & BLUE
FAV FOOD- DOUGHNUTS
LEAST FAV FOOD- CARROTS
FAV GEM- DIAMOND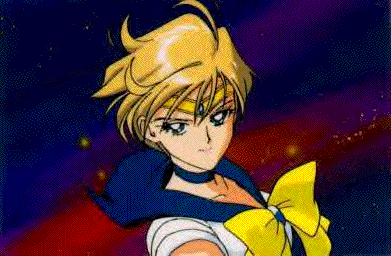 SAILOR URANUS
SEX-FEMALE
NAME-AMAZA HARUKA TEN'OU
B-DAY- JAN 27TH
SIGN- AQUARIUS
BLOOD- B
FAV COLOR- GOLD
HOBBIES- DRIVING
FAV FOOD- SALAD
LEAST FAV FOOD- NATTO
FAV SUBJECT- MODERN JAPANESE
HAS TROUBLE WITH- CONFESSING
STRONG POINT- RACING
DREAM- TO BECOME A RACE CAR DRIVER
FAV GEM- AMBER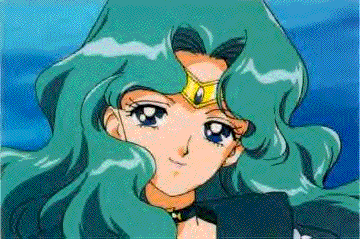 SAILOR NEPTUNE
SEX-FEMALE
NAME-MICHELLE KAIOU MICHIRO
B-DAY-MARCH 6
SIGN-PISCES
FAV COLOR-MARINE BLUE
FAV FOOD-SASHIMI
FAV SUBJECT-MUSIC
LEAST FAV SUB-NONE
HOBBIES-PLAYING THE violin, painting, swimming


SAILOR PLUTO
SEX-FEMALE
NAME-SUSAN CELIA MEIOU SETSUNA
B-DAY- OCTOBER 29TH
SIGN- SCORPIO
BLOOD-A
FAV COLOR-DARK RED
HOBBY- SHOPPING
FAV FOOD-GREEN TEA
LEAST FAV FOOD-EGGPLANT
FAV SUB-PHYSICS
WORST SUB-MUISIC
HAS PROBLEMS WITH- COCKROACHES
STRONG POINT- SEWING
DREAM- TO BE A DESIGNER
FAV GEM- GARNET

SAILOR PLUTO Moon (Related TO PRINCESS SERENITY AND SAILOR PLUTO)-
SEX-MALE
NAME-RYAN
B-DAY-FEB 16
AGE- 15
SIGN- AQUARIUS
BLOOD-OA
FAV COLOR- BLACK
HOBBIES- ARCHERY
FAV FOOD- SUSHI
WORST FOOD- HOT-DOGS
FAV SUBJECT- MODERN JAPANESE
WORST SUBJECT- EVERYTHING ELSE
HAS TROUBLE WITH- STILL WANTING TO BE EVIL
STRONG POINT-????????
DREAM-???????
FAV GEM- DIAMOND GARNET
DISLIKE- EVERYBODY EXCEPT VENUS




SAILOR SATURN
NAME-HEATHER TOMOE HORTARU
SEX- FEMALE
B-DAY-JANUARY 6TH
SIGN-CAPRICORN
BLOOD-AB
FAV COLOR-PURPLE
HOBBIES-READING, COLLECTING LAMPS
FAV FOOD-NOHANSOBA
LEAST FAV FOOD-MILK
FAV SUB-WORLD HISTORY
LEAST FAV SUB-GYM
HAS TROUBLE WITH- MARATHON
STRONG POINT-INJURY TREATMENT
DREAM-TO BECOME A DOCTOR
FAV GEM-FIVORITE


TUXEDO MASK-
SEX-MALE
NAME-Darien
NICK NAME-MAMO-CHAN
JAP NAME-MOMURO
SPIRIT NAME-MOONIGHT KNIGHT
SILVER MELLENIUM-PRINCE DARIEN
B-DAY-AUGUST 3
SIGN-CANCER
BLOOD-A
FAV COLOR-RED & BLACK
HOBBIES- READING
FAV FOOD-CHOCLATE
FAV SUB-PHYSICS
VOICE-TOBY PROCTOR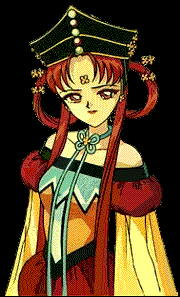 NAME- PRINCESS FIREBALL AND PRINCESS KAKYAU
SEX-FEMALE
HAIR- PINK
EYES-PINK